Copy of Alpha- Diver Down with Frame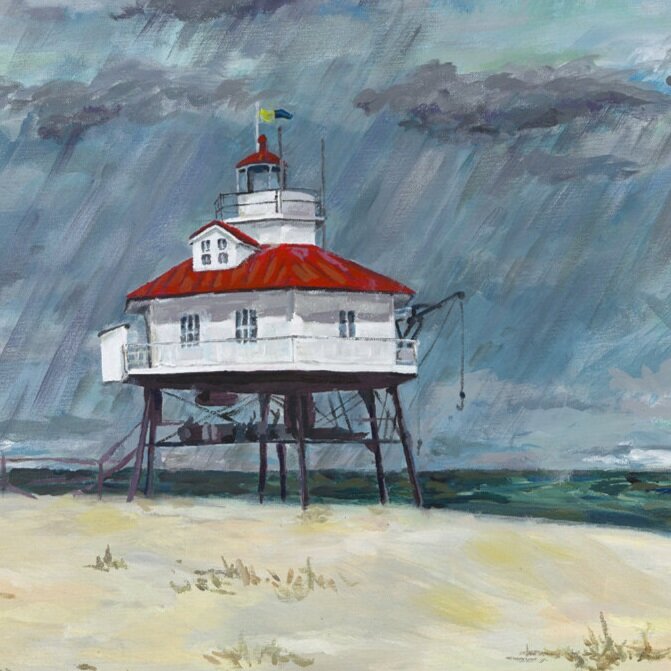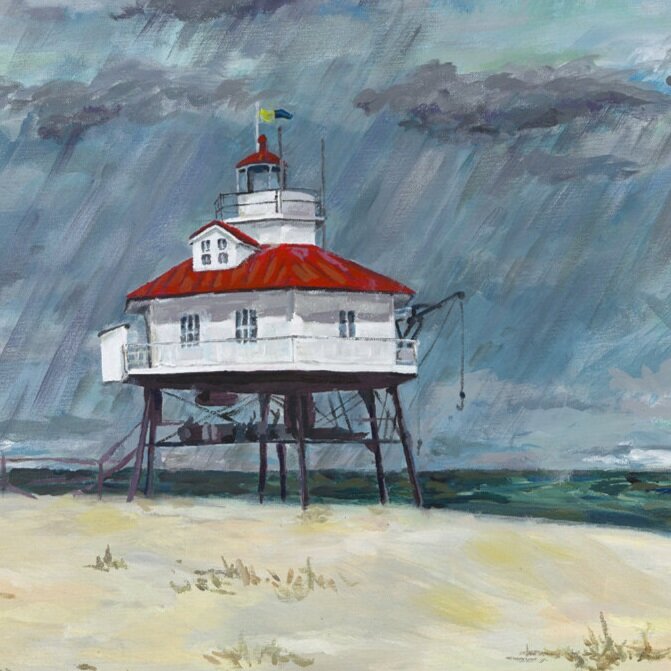 Copy of Alpha- Diver Down with Frame
Inspired by a black and white photo of the Drum Point Lighthouse on its original sight. Using a mix of my limited pallet I depicted the lighthouse on a warm day with sailboats in the distance and a summer storm moving across the Chesapeake Bay. This beautiful scene is framed in a rustic brown floater frame that adds to the feel of the ocean.
Beautiful giclee produced in the USA.
A distressed rustic floater wood frame of beautiful brown/grey color tones finish the look. Artwork is "floated" in the frame that's .25" around & sits flush with the outside of the canvas. Black paper dust cover on back with hanging wire. The frame adds 2 inches to the over all size; for example, a 12x12 framed canvas would have the total dimensions of 14x14.