Drum Point Lighthouse on paper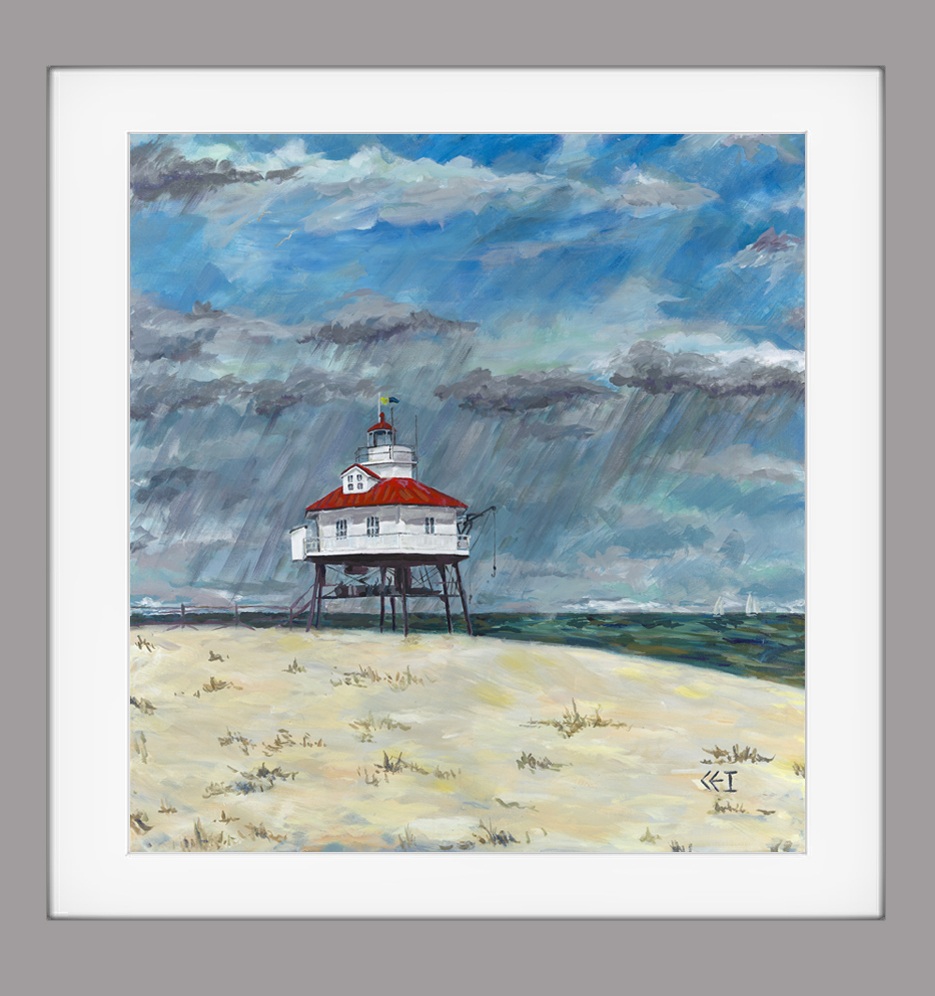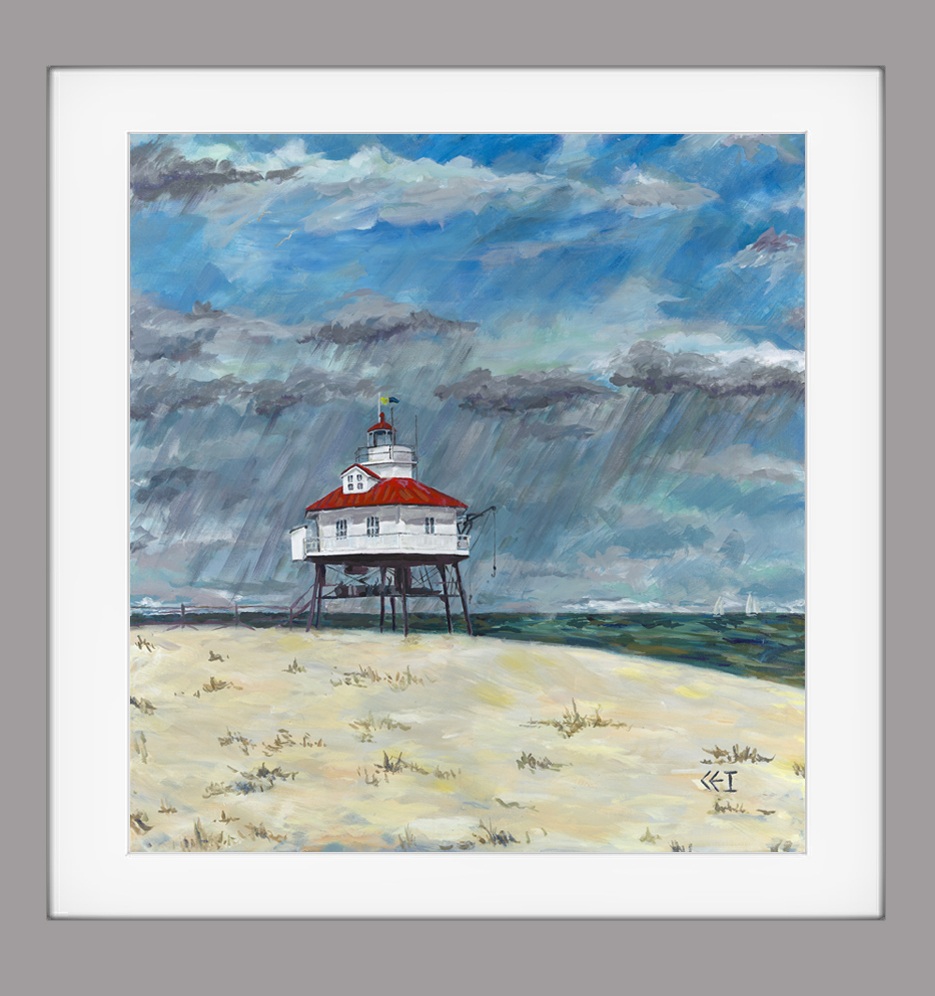 Drum Point Lighthouse on paper
Inspired by a black and white photo of the Drum Point Lighthouse on its original sight. Using a mix of my limited pallet I depicted the lighthouse on a warm day with sailboats in the distance and a summer storm moving across the Chesapeake Bay.
All paper prints are on certified archival elegant velvet textured fine art paper of 310gsm.
Crescent matte boards of 100% acid free and archival quality is used for the border.